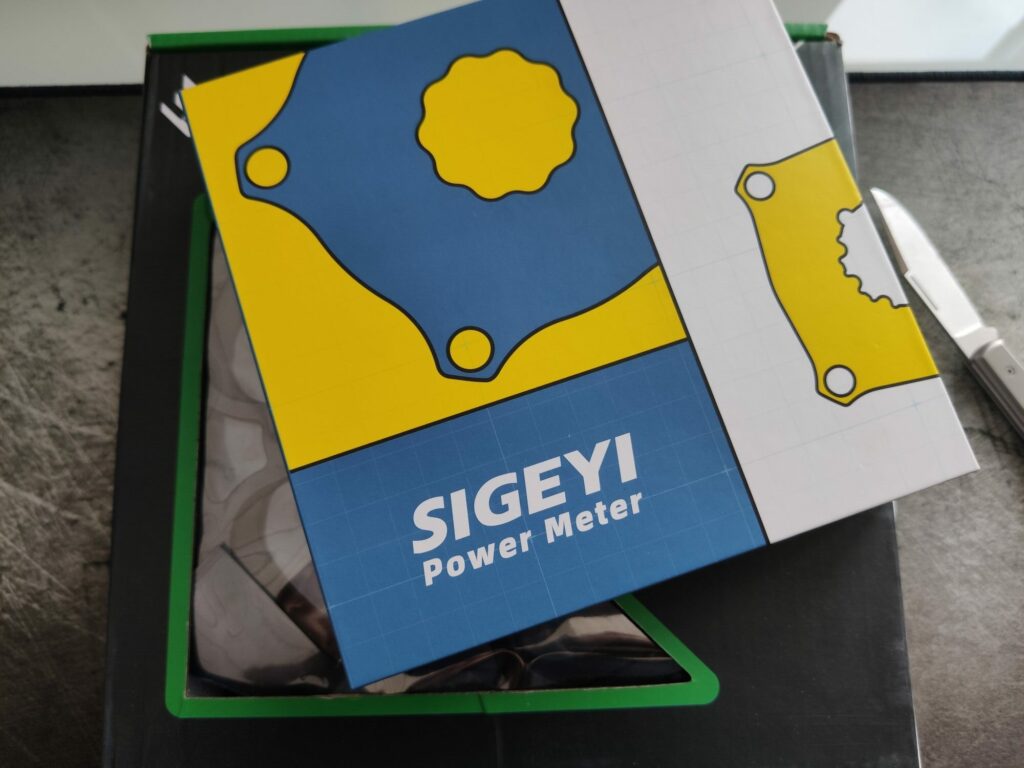 The preliminary skirmish – Why and why?
For some time now, I have been following various power meters, be it the " traditional ones " that are easy to buy online or in stores here in our part of the world, or those that can be found deep in the net under AliExpress or E-Bay.
There was certainly one or the other offer, which would have appealed to me, because the prices are between 200 and 250 euros for a crank arm suitable for my R8000 Ultegra. Different models are offered here, with CR2032 or integrated battery, everything is there.
But then I was convinced by the offer from Sigeyi:
PowerMeter as Spider for a two-sided measurement, available for many systems and all that for 320 euros + the usual stuff like VAT and customs. That's a deal after all.
Problem here: My Shimano Ultegra crank is NOT compatible. Sh|t, I thought, but there is an option in which the PowerMeter is offered with a PowerMeter with a ZRace RX crank which at first glance is SRAM compatible?!
Contacted Sigeyi – I was totally surprised!
Although my little blog about my athletic existence is quite modest, I dared to contact Sigeyi to ask if there is a "press" sample, or a possibility to present you here the PowerMeter and put it through its paces and of course also use it in everyday life.
The guys and gals at Sigeyi are totally friendly. There is no press model, but I got a discount code for my order. Respect for so much advance trust! Thank you Sigeyi!
(Therefore the post here is marked as advertising).
Order went out, FedEx delivered quickly in under a week, although customs had follow-up questions. Great shopping experience!
The PowerMeter Sigeyi AXO
In the box from Sigeyi:
PowerMeter
Charge cable
4 Quick Start Cards(Installation, Calibration, Battery Level, Firmware Upgrade)
Manual in Englisch und Chinesisch
The PowerMeter is packaged in a bubble wrap, easy to open and after a few minutes the charging cable, which magnetically docks to the AXO's case, was connected. Battery level was 95% upon arrival.
The 4 cards for the quick start are great. They are nicely designed and contain all the info you need to get started. Well done!
The ZRace RX Crank
So far, I can only say something about the assembly of the crank. It feels very light, without looking cheap or not valuable. Edged, more massive than the Shimano Ultegra. Is certainly but also on the thicker axis, which measures 29mm instead of 24mm.
Assembly of the crank with AXO PowerMeter
Here came the first challenge for me: No "assembly instructions" for the crank… but that can not be so bad, right?
5 chainring bolts with threaded sleeve, 2 chainrings, left crank arm with shaft and right crank arm.
The chainring bolts require a normal Allen® socket wrench and a chainring-tool* to hold against. Tightening torque I have taken from a manual of a SRAM Force 22: 9Nm.
A small stumbling block could be the safety Torx: This I had in a very old bit box in the basement still in stock. Otherwise, it would be great here, there would be a key/ bit supplied or it would have been used normal Torx.
As a torque wrench I can recommend the Proxxon MultiClick 15*. Comes calibrated with test certificate and does a great job of tightening the safety Torx with 8Nm. Everywhere where metal lies on metal, I have distributed a little assembly paste to prevent noise.
BSA-DUB BB
Great that Sigeyi includes the new version of the ZRace RX, which relies on the SRAM DUB standard. So the crank can be used in almost any bike, a suitable bearing is available for all common standards: In my case, an older aluminum road bike with a BSA intake.
Left crank arm and shaft were quickly inserted, but the included spacers were not suitable: 2.5mm and 5.5mm do not help with a nice play-free run. Without further ado, I have the spacers printed from PETG. Works perfectly. Who needs a remedy here, can contact me in this regard. I'll help out!
First short test with Zwift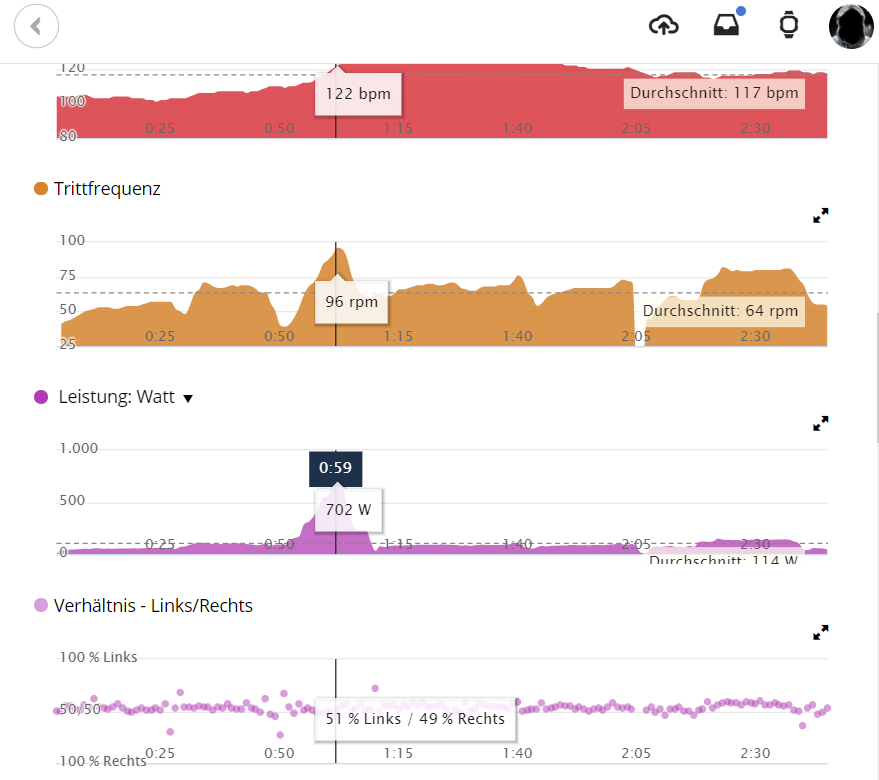 Zwift and Fenix 5 sapphire edition immediately recognized the PowerMeter as a power meter. A short test went well as expected. 700W still feels like 700W.
Now it's time for testing, trying out and gaining experience in daily use.